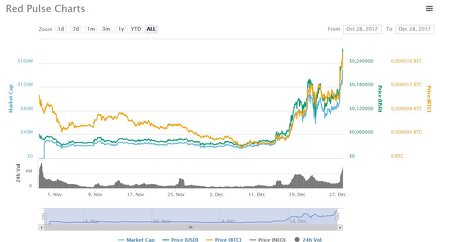 Download the Free Checklist for Crushing ICOs!
Tokens will be used to incentivize content development on the platform. The currency will also be used to enable frictionless transactions. You can learn more about Red Pulse and the Red Pulse Token (RPX) online today by visiting Red-Pulse.com. You can find plenty of information on China's financial markets. However, not all of this information is accurate, transparent, or unbiased.
Financial
Cryptocurrencies facilitate frictionless transactions, for example, and blockchain technology ensures a transparent content creation process. I would advise getting in during the ICO and then reserve some funds to buy more if it dips after getting on exchange. However, I do believe RPX tokens would see a good growth as it has a low entry value and It'll be listed on Binance immediately after the ICO. Myself, I've already purchased some NEO and stashed them up while waiting patiently for Red Pulse ICO.
The company is releasing Red Pulse Tokens, or RPX, during their ICO in September. Red Pulse Phoenix currently produces well-subscribed content with over 50,000 paying customers subscribed to its newsletter. The Red Pulse team plans to improve their service by introducing a sharing economy for research with content creators and consumers trading research data for RPX tokens.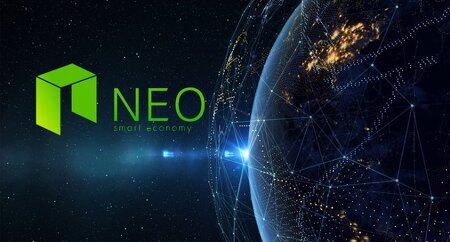 From hundreds of Chinese language websites, financial statements, and proprietary databases. RPX is used to incentivize and compensate research producers for producing relevant and valuable research on China's financial markets. Better analysis results in greater popularity in terms of net upvotes, which is then rewarded with more RPX. As a repeated game, research producers' Credibility Score will also factor into the amount of RPX earned for a piece of research content. Red Pulse team needs to be appreciated, along with NEO team helping them launch first ICO on NEO platform.
City of Zion was well appreciated by RPX team saying they have worked day and night to get the NEON wallet support the token sale. This company is one of the more established one that I have seen so far. However, after the Chinese ICO ban, it may be difficult for exchanges to list RPX after they are traded. Binance had an agreement to list RPX but it is unclear now that Binance is one of the ICO platforms affected by the Chinese ICO ban. Research producers can earn RPX by producing relevant and valuable research on China's financial markets.
With a small cap on the amount that each person can contribute, the immediate distribution of the RPX tokens on the market will be much wider than some ICOs. As such, we should see a more realistic price emerge in a shorter period of time, which will also have an effect on the value of NEO itself. At present time, to maintain a price higher than ICO, the RPX token would only need to be worth $0.025. But one of the use cases listed is for Steem-like, decentralized content platforms for people to share information, incentivized by RPX tokens.
Another is a content rating system that is decentralized for accuracy. This will cut through some of the professional rumor mills and even allegedly government funded shops that influence the Chinese markets. The Red Pulse platform will also make use of a credibility scoring system that will rate contributors based on the accuracy of the content they provide. Users with higher credibility scores will earn more RPX tokens for their contributions. There have been some ICOs that already accepted NEO, but there has not been one based entirely on the NEO blockchain itself.
Ways to Keep Track of Your Cryptocurrency Taxes
Market pundits and reputable news sources might report on a market rumor in the morning, only to have that rumor be denied later in the afternoon. "It's difficult to know who and what to trust, amongst all the noise", explains the Red Pulse Token official website. The Red Pulse Phoenix Binance token is now trading at 0.06x in USD from the ICO price. Red Pulse Phoenix is a market intelligence platform that covers China's financial markets, and provides clients with in-depth, up to date knowledge on the economic workings of the area.
A single RPX token is worth roughly $0.41, having enjoyed a bullish run since its public release at the end of October. Automated and manual collection of China market news and company specific developments.
The goal of the Red Pulse Token is to enhance information sharing across the Chinese economy. China has the second largest economy in the world in terms of nominal GDP (the first largest economy in terms of purchasing power parity, or PPP). However, as a market for investment and industry participation, the Chinese economy is difficult to understand.
Red Pulse Token aims to be a "next generation intelligence and content ecosystem" catered towards the Chinese financial market. As a closing point on the Red Pulse technology and platform, we have to add that it will not be the only. Red Pulse will be one, but probably not even the only one, that specializes and focuses on Chinese-Western trading. The purpose of the RPX token will be to sustain the growth of the Red Pulse information platform.
However, Red Pulse believes they can benefit from cryptocurrency and blockchain technology.
The platform is currently used by global asset fund managers and Fortune 500 companies worldwide.
Red Pulse is a Chinese financial information platform launched in 2015.
Red Pulse is a Chinese financial information platform launched in 2015. The platform is currently used by global asset fund managers and Fortune 500 companies worldwide. However, Red Pulse believes they can benefit from cryptocurrency and blockchain technology.
Token sales listed from persons that ICOholder has no relationship with are shown only to help customers keep track of the activity taking place within the overall token sector. This information is not intended to amount to advice on which you should rely.
Content consumers can then purchase data directly from the content creators using RPX tokens. It's a working platform available today to access content about China's financial markets. However, Red Pulse sees an opportunity to use blockchain technology and cryptocurrencies to enhance the efficiency of their content production system.
Red Pulse ICO
Red Pulse utilizes a mix of machine learning, Chinese natural language searches, and traditional research in order to uncover and process the most pertinent information for stakeholders. He believes the Chinese government simply wants to find a way to regulate the market, and once they have, they will bring it back to life. At such at ime, demand for RPX tokens might significantly increase, barring a diffusion of competing interests clouding the line to the cash register. The Red Pulse whitepaper is authored by two chartered financial analysts named Jonathan Ha and Stanley Chao. He spent five previous years in consulting, and also some time at LG Electronics.
What Red Pulse's platform provides is access to accurate information and, troublingly, a reliance on people for accurate information, ultimately. We, of course, believe that AI should be integrated more, but we don't hear much of that in the Red Pulse whitepaper. They have in their roadmap the building of an AI helper for premier clients, but that's all they mention when it comes to using AI in their platform. We'd prefer it was used in some kind of content delivery capacity, as well, such that it could filter bad content based on various flags that readers could provide.
Red Pulse will also have a Credibility Score system so that content producers with a higher Credibility Score can earn more RPX for each piece of work. This offer is based on information provided solely by the offeror and other publicly available information. The token sale or exchange event is entirely unrelated to ICOholder and ICOholder has no involvement in it (including any technical support or promotion).
The company has gone from the ground to now planning to launch a massive product with the help of an ICO. Therefore, we'll have to dock some pointage for this, since we prefer tokens to provide value based on their utility instead of based on faith in the technology they will enable. RPX tokens were sold at a rate of 1000 RPX for 1 NEO (the only token that was accepted during the sale).
Red Pulse Tokens are NEO tokens issued by a company named Red Pulse. Red Pulse is an event-driven research firm that covers market events impacting Chinese companies, sectors, and the overall economy. Red Pulse has been operating in China since 2015, sharing information about Shanghai's financial industry. The Red Pulse platform will be powered by its native token, RPX. Researchers contribute information to RPX's platform; Red Pulse's editorial team will vet the information and the source, and then approved information will be added to the Red Pulse data marketplace.
RPX tokens are used as the currency on the Red Pulse open source research platform. Therefore, the more usage the Red Pulse platform has, the more valuable RPX tokens should be. Red Pulse's goal is to provide quality information not available from the traditional sell-side investment banks and news publishers. Red Pulse aims to fix the information overload problem and revamp the research content ecosystem in China, and eventually globally. It will also solve the "cold start" problem by incentivizing both research analysts and consumers to participate.
Red Pulse has a token RPX, that is power a brand new content production, distribution, and consumption platform focused initially on China's capital markets. It is to create a direct-incentivization ecosystem facilitated by the RPX token, creating a global community of colleagues. RPX helps research consumers and producers be aligned with the increasing demand for China market insights, and thus benefitting from the rise of China's economy.
Red Pulse
RED Pulse will introduce a NEO blockchain based token, RPX, that will power a brand new product distribution and consumption platform focusing initially on China's capital markets. A platform for discussions about the Chinese cryptocurrency NEO and it's token GAS. Post trading/general NEO threads or comment on existing threads as you wish. In any case, there's a lot to like about the Red Pulse RPX token.
Blokt is a leading tech, cryptocurrency, privacy, bitcoin, and blockchain resource. We provide the latest in breaking crypto news, cryptocurrency and privacy guides, price analysis, security tips, and industry tools. Red Pulse appears to be doing well so far, but to become a genuinely successful cryptocurrency, it can be argued that the company will need to expand its operations outside of China. The Chinese government has developed a track record of acting rashly when it comes to cryptocurrency; unfortunately, Red Pulse's stability hangs in the balance because of this. At the time of press, Red Pulse is rated as the 116th cryptocurrency in the world concerning market cap.