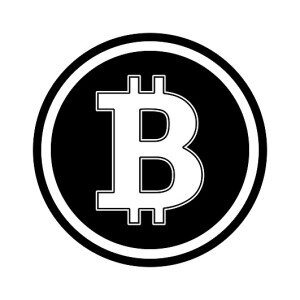 Countries That Say Yes to Bitcoin
– CNIL) released guidance for applying the General Data Protection Regulation (GDPR) to blockchain technologies. In light of the issues it raises, CNIL's report is likely to be the first of many studies, interpretations and analyses of the applicability of the GDPR to the blockchain. French Source.04.26.2018The French Council of State announced that it has changed the tax rate of cryptocurrency sales from 45 to 19 percent because of a reclassification of cryptocurrencies, which will now be considered movable property.
Informal warnings about the risks associated with virtual currencies; suggestion from Commerce Commission that virtual currency may be regulated. On Oct. 25, 2017, New Zealand's Financial Markets Authority (FMA) published commentary on initial coin offerings (ICOs) and cryptocurrency services to supplement its online resources for investors. The FMA indicated that the specific characteristics and economic substance of an ICO determine whether the coins/tokens offered are a financial product and how (or if) it should be regulated. Norway Indications are that virtual currencies are not "money" or "currency" but are assets subject to capital gains taxes.
On Sept. 29, 2017, Switzerland's Financial Market Supervisory Authority (FINMA) issued guidance on the increase in initial coin offerings (ICOs) within the country. Additionally, FINMA is investigating several ICOs to determine whether the issuers of those ICOs violated current regulations Taiwan Central Bank and Financial Supervisory Commission warned that virtual currencies are not currencies, but commodities and have no legal protection. Thailand Thai law probably does not regulate virtual currencies, but that does not mean that exchanges are free to operate in Thailand. Turkey Turkey's recently enacted law on payment services and electronic money does not apply to bitcoin. United Kingdom Reportedly, exchanges do not have to register under money laundering regulations.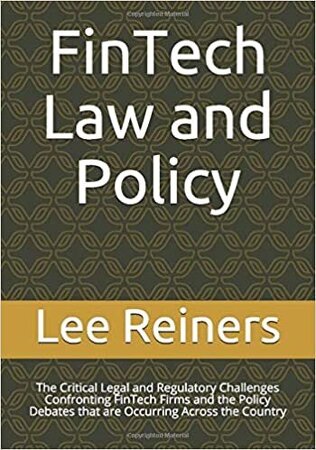 Source.06.15.2018The Bank of Korea released a research report titled 'Payment and Settlement Systems Report 2017' which noted the research the Bank of Korea were conducting in the area of cryptocurrencies and blockchain and indicated that it would continue research in this area. Source.03.08.2018Despite previously threatening to ban ICOs, Korean financial authorities have suggested that they are planning to allow initial coin offerings (ICOs) and blockchain technologies.
II. Country Surveys
The Banque Centrale des Etats de l'Afrique de l'Ouest (BCEAO), is the Central Bank of the WAEMU. The countries that are members of this union are Benin, Burkina, Fasco, Cote d'lvoire, Guinea-Bissau, Mali, Niger, Senegal and Togo.11.06.2016Banque Régionale de Marchés (BRM) announced that it partnered with eCurrency Mint Limited (eCurrency) to provide a digital currency in the WAEMU. BRM will issue the digital tender, eCFA, in compliance with e-money regulations of BCEAO. The eCFAs will be transacted across all existing payment platforms and will be equivalent to physical legal tender.
The Russian Ministry of Finance prepared a bill to be submitted on December 28. Deputy Finance Minister Alexei Moiseev said the bill, as reported by Tass on Wednesday includes a limit of 1 billion rubles [~ USD$17.3 million] that can be raised through an ICO, and a limit of 50,000 rubles [~$864] that each unqualified investor will be able to invest.
Legality of bitcoin by country or territory
While digital currencies are subject to income tax, purchases made with digital currency are considered barter transactions. Digital assets are also treated as commodities, as they are subject to capital gains reporting and taxes.Cayman IslandsNot regulatedHighly regulated/encouragedThe Cayman Islands has no specific regulations regarding cryptocurrencies.
The DMCC is a large free economic zone in the UAE that does not levy personal or corporate income tax. The Central Bank of the United Arab Emirates (UAE) has clarified its past statements about a prohibition on "virtual currencies", confirming that rules released last month do not apply to bitcoin. Caution is advised until a formal statement is released by the Central Bank. Source.10.08.2017The governor of the Saudi Arabian Monetary Authority (SAMA) said in a press conference that the authority plans to launch a digital currency through a pilot project. The digital currency would only be available to be traded among banks; the governor ruled out plans to issue a digital currency for use by individuals and companies.Source.SenegalSenegal is a member if the West African Economic Monetary Union (WAEMU).
CEZA officials have stated that they plan to issue 24 more financial technology solutions and offshore virtual currency (FTSOVC) licenses. Source no longer available.04.25.2018In February, regulators in the Philippines legalized the entry of 10 virtual currency companies into an economic zone within the country. On April 25, the regulators gave permission for those companies to begin operations following licensure, which the economic zone regulator, CEZA, said would be forthcoming shortly. The central bank of the Philippines has not officially endorsed the use of any cryptocurrency.
Virtual currencies are taxed under goods and services taxes based on profits from a sale. Nov. 14, 2017, the Financial Conduct Authority in the UK published a warning to consumers about the risks of investing in cryptocurrency contracts-for-differences.
The FMA indicated that the specific characteristics and economic substance of an ICO determine whether the coins/tokens offered are a financial product and how (or if) it should be regulated.
Informal warnings about the risks associated with virtual currencies; suggestion from Commerce Commission that virtual currency may be regulated.
Source.06.27.2018The FSC announced revised virtual currency anti-money laundering guidelines, including an intention to monitor enhanced due diligence with respect to bank accounts that work with virtual currency, and monitor interactions between local and foreign virtual currency exchanges, effective July 10, 2018. The revised guidelines follow on from guidelines released on January 30, 2018 and an inspection of banks subject to the guidelines in April 2018.
On Oct. 27, 2017, the UK Parliament discussed amendments to the European Union's current Anti-Money Laundering Directive, which would include cryptocurrency. The proposed amendments would bring digital currency exchange platforms and custodian wallet providers under the purview of existing legislation. Venezuela On Dec. 3, 2017, Venezuela launched its own digital currency, the "petro", backed by oil, gas, gold and diamond reserves.
Former deputy governor of France's central bank, Jean-Pierre Landau, will head the group. Among the goals of the working group are establishing more control over the development of new financial products related to cryptocurrencies, and to prevent the use of cryptocurrencies in tax evasion, money laundering, and the funding of terrorism and other criminal activity.
I. Eastern Caribbean Central Bank
The CEZA is a government-owned and controlled corporation tasked to manage and supervise the development of the Cagayan Special Economic Zone and Freeport (CSEZA), which is itself a special economic zone in Cagayan Province, northern Luzon, in the Philippines. The license issued to the Hong Kong company is a provisional license that expires after six months; however, the company can acquire a permanent license if it is able to fully comply with the CEZA license requirements.
Korea's Financial Service Commission (FSC) has stated that it hasn't decided yet whether to allow ICOs. The Korean government has indicated that it will not ban bitcoin exchanges outright, but that ICOs and futures trading will remain subject to the ban.Source. 10.08.2018The United Arab Emirates Securities & Commodities Authority announced that it is drafting rules that will govern token sales under its securities jurisdiction and is working with industry to develop trading platforms for cryptoassets. Source.03.28.2018The Dubai Multi Commodities Centre (DMCC) issued the first license to a cryptocurrency-trading financial company.
Businesses using cryptocurrencies must disclose the associated risks to their clients; beyond this, crypto assets are treated as securities depending on their characteristics. Individuals are free to use and possess cryptoassets if they are lawfully obtained. Cryptoassets are recognized as money and – depending on the state or municipality – legal tender for non-federal debts.
Poland Virtual currencies are not illegal, but are also not legal tender. On Feb. 22, 2017, Poland's Financial Ombudsman called on the country's Ministry of Finance to regulate the local cryptocurrency industry, claiming that as Poland's cryptocurrency market is experiencing rapid growth, it should be subject to regulations that would protect customers of cryptocurrency exchanges. Portugal Warnings from the Bank of Portugal about the risks of virtual currency, while clarifying that the Bank does not regulate bitcoin. Russia Digital currencies were previously banned as money surrogates under federal law, however, 2017 has seen a softening of Russia's regulation of cryptocurrency. Plans to regulate cryptocurrency have made headway, and procedures for buying cryptocurrency are scheduled to be announced by the end of 2017.
Swiss financial regulator has defined licensing requirements for bitcoin kiosk operators and said that virtual currency platforms are subject to anti-money laundering act, but other regulation unlikely because virtual currencies are perceived as a marginal phenomenon. Swiss ski resort St. Moritz announced it will begin accepting Bitcoin payments for lift passes, likely in response to the influx of cryptocurrency investors expected to visit the resort in January for the Crypto Finance Conference.
Philippines Exchanges are not regulated by the Philippines Central Bank or other regulatory authorities in the country. The Philippines Government has been moving towards legalizing and regulating digital currencies, which would be deemed securities and placed under the supervision of the Philippines Securities and Exchange Commission.
10.22.2018South Korea's Financial Services Commission (FSC) issued a note to investors warning about certain risks of investing in cryptocurrency. The note tells investors that cryptocurrency funds are structured similarly to mutual funds, which may lead investors to believe that such funds are legal investments. Importantly, however, cryptocurrency funds may be subject to violations of South Korea's Capital Markets Act. Source.07.13.2018The South Korean Ministry of Strategy and Finance announced a government plan for national investment projects, including a proposed reduction of tax obligations relating to blockchain technology investment support.
Source.11.28.2017The Philippines Government has been moving towards legalizing and regulating digital currencies, which would be deemed securities and placed under the supervision of the Philippines Securities and Exchange Commission (PhSEC). The PhSEC and the Bangko Sentral ng Pilipinas (BSP) have been in discussions about the potential legalization and scope of the regulation. Digital currency exchanges must obtain a Certificate of Registration (COR) and comply with annual filing and reporting obligations. The regulatory framework requires digital currency companies to implement appropriate risk management and security controls, and restricts "pay-outs" greater than $10,000 to checks and direct deposit.
What Determines the Price of 1 Bitcoin?
President Nicolas Maduro announced the launch, which he said would Help Venezuela advance its sovereignty and overcome the burdens of global economic sanctions. Per the Financial Consumer Agency, only the Canadian dollar is recognized as legal tender.
The eCFA distribution will begin in Senegal and will be extended in a second phase to Cote d'Ivoire, Benin, Burkina Faso, Mali, Niger, Togo and Guinea- Bissau. 08.07.2018The central bank of the Philippines, Bangko Sentral ng Pilipinas (BPS) is researching the question of whether it should issue its own central bank-issued digital currency (CBDC). Source.08.02.20181The Philippines Securities and Exchange Commission (SEC) published draft rules governing token sales and digital currencies. The draft rules, entitled "Rules and Regulations Governing Initial Coin Offerings (ICO), provide a road toward compliance for all digital tokens offered for sale through an ICO in the country. Source.07.10.2018A Hong Kong-based company launched its cryptocurrency exchange business in the Philippines after it had secured the first cryptocurrency exchange license issued by the Cagayan Economic Zone Authority (CEZA).